NXP -- MRFX DESIGN CHALLENGE
: 05 gru 2017, 19:16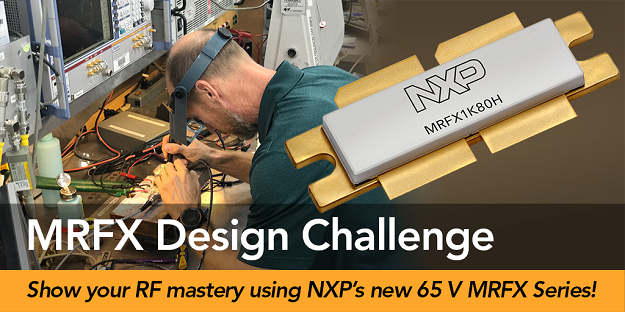 NXP is calling all RF enthusiasts to join the MRFX Design Challenge
NXP released the industry's highest output power, designed with a technology that can run up to 65 V for no compromise on usability. Show us what wonderful things you can do with it!
Start your RF design.
SUBMIT: a video (3-5 minutes in length) no later than Friday January 26, 2018, by submitting a link to any video website, such as YouTube, YouKu or others to
rfindustrial@nxp.com
.
VISIT:
www.nxp.com/MRFXdesign
for details on prizes, the rules and FAQs
...:::
PRZYŁĄCZ SIĘ